Ever went to a try on a wedding dress and almost choked when you saw the actual price of the dress? Or received a quote from a banquet hall and thought the decimal sign was missing? It happens to the best of us. 
Sometimes when planning for an event we are oblivious to how much things actually cost. 
Budgeting for an event can be really stressful, but don't worry- here are 5 ways to better budget for your next special event!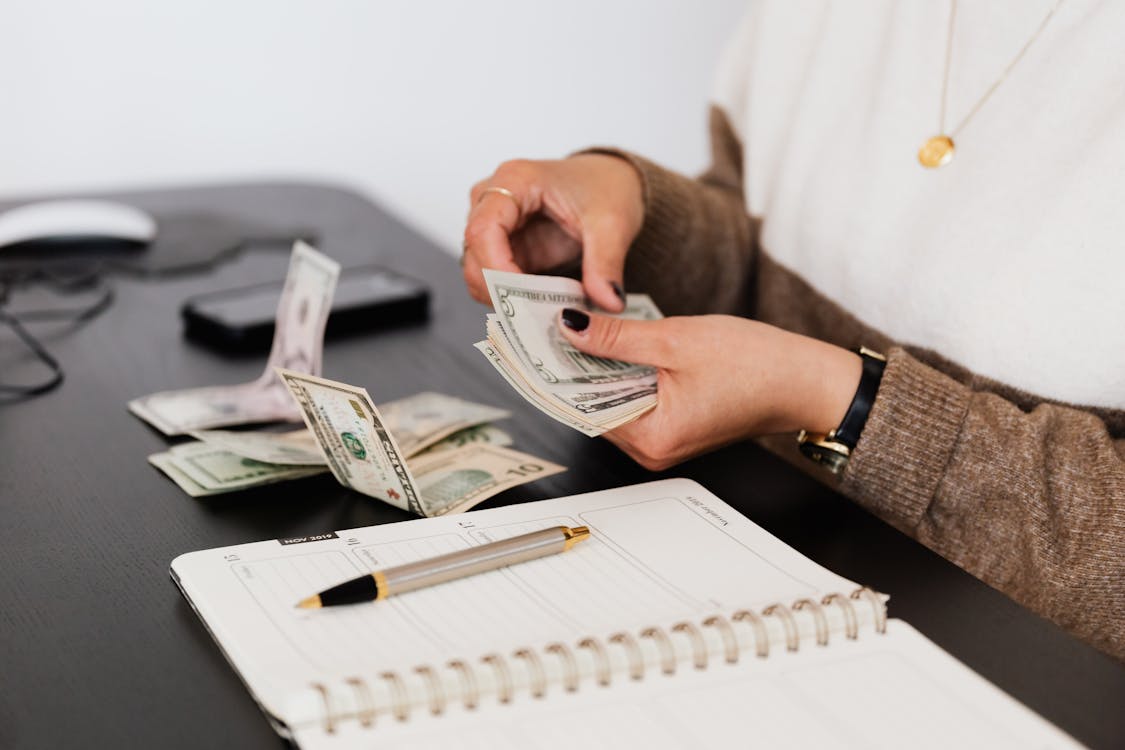 #1 List all specific items you will need
One of the biggest mistakes people make when budgeting for an event is not writing down specifically what they will need. Even with smaller events this may be a problem. Let's say you are planning a baby shower and for supplies and decoration you list that you need to buy/rent: tables, chairs, table covers, centerpieces, balloons and utensils. The problem begins when you give a general pricing to these items. Renting a chiavari chair may cost more than a folding chair, and a royal throne chair will definitely cost more than a chiavari chair. Prices for centerpieces vary depending on what exactly you want. 
Another issue is, you may list specifically what you need but not write everything down. For example, your list may have 30 specific items but you need 40. Brides often make this mistake when budgeting for their weddings. If they are listing items they will need to pay for a year in advance they will definitely include an estimated cost of the wedding dress, their hair and makeup but may forget about hair removal cost. A little research may be needed so that you may include all necessary items, which leads us to step 2.
#2 Use the internet to help figure out things you may need to pay for 
If you are not an event planner or it's your first time planning an event, knowing exactly what you will be spending money on may be a little difficult. That is why the internet is a great source.  With any basic search you can find lists of things you may need. I do suggest looking at more than one site. Listed below are links with checklist of what you may need to spend money on for common events:
Note: The internet is very useful in getting estimated cost of items. You simply have to type in what you are looking for. It is especially useful if you were going to order an item online anyways, so you would have the exact cost. 
#3 Figure out how much money you can spend 
So many times people plan lavishing events in their minds but simply do not have the funds for them. Do not let that person be you. It's best to figure out how much you can spend on an event. Will someone, like a parent or close relative be willing to help you pay for something? Are you willing to take out a loan? Do you already have the money in your account or will you use a credit card? Finding the source of where your money will come from is very important. It is also important to estimate how much money you are willing to spend. Just because you have $10k saved in your bank account doesn't mean that you are willing to spend that much on an event.  
#4 Eliminate anything you can live without
There are things that are customary for an event, and they are just that. They have no significant meaning and are pointless. Sometimes they are what costs the most. Spending hundreds on a limo service to get to your wedding might be customary but if that is money you just can't spend, remove it from your list and find another way to get your wedding. If there are things on your list that are over your budget just simply take them off your list. You have to ask yourself what is important and what is just a big expensive and unnecessary fluff. 
There may be things that are causing you to go over your budget you still want for your event so try to look into cheaper alternatives. You may want a personalized wedding favor but it costs $10 per favor. If you don't want to eliminate favors all together, try buying candy boxes instead that may cost $2 per person. 
#5 Make room for surprise spending 
Surprise spending suck. That is a fact that we all can agree on. Not having a dime for such spending sucks even more. It is important to have some money left over just in case something comes up. Examples of surprise spending can be:
Going over your event time and the hall charges you extra
Too many people showing up to your event and you have to pay extra
You request the photographer or DJ  to stay over the contracted time
You have to make a last minute supply run
 …and the list does on…
Be sure to have some money tucked away just in case you go over your budget.
These were 5 effective ways to better budget for your event. Make your next event a special one!